Gold Divine ceramic wall decor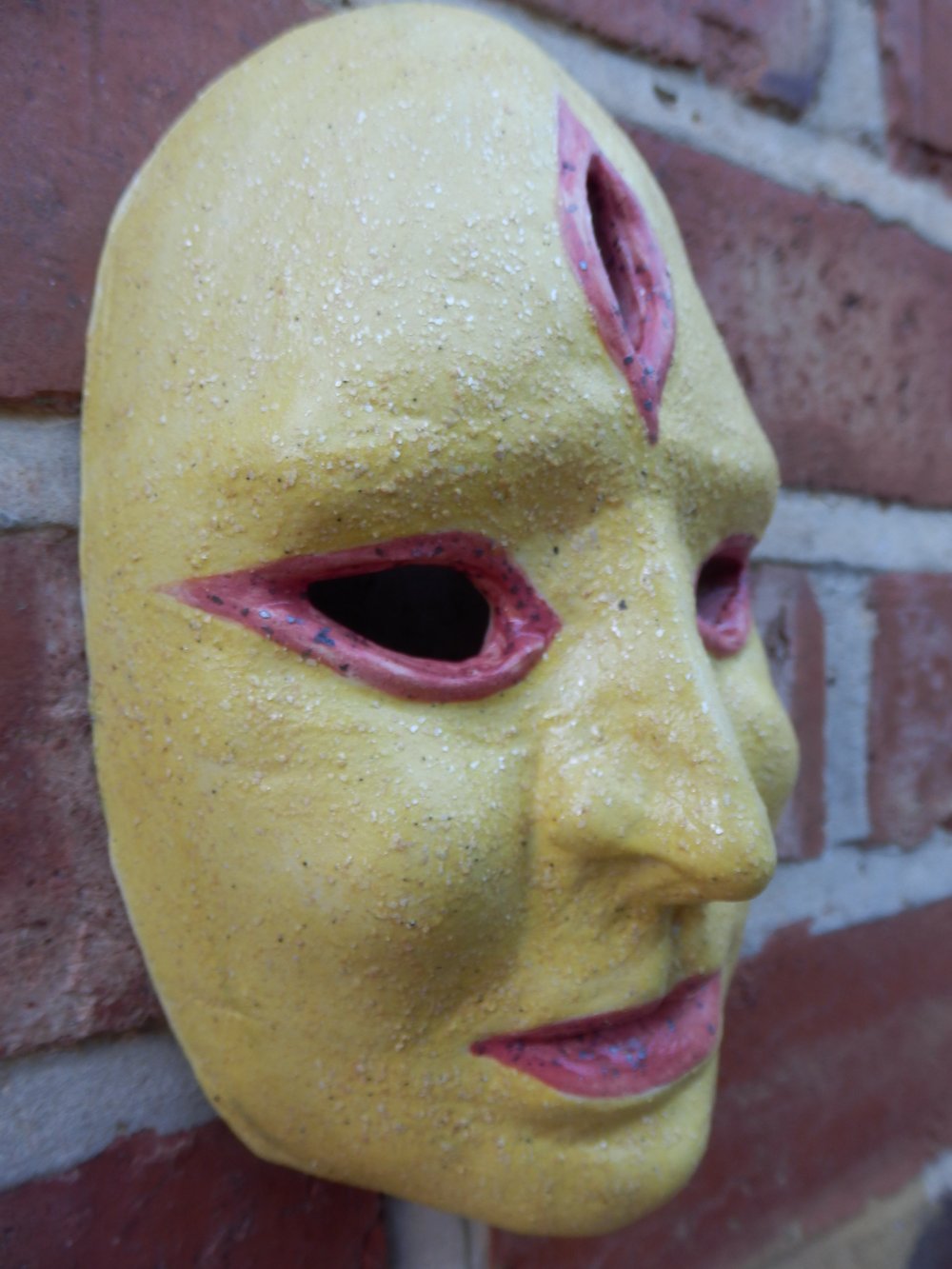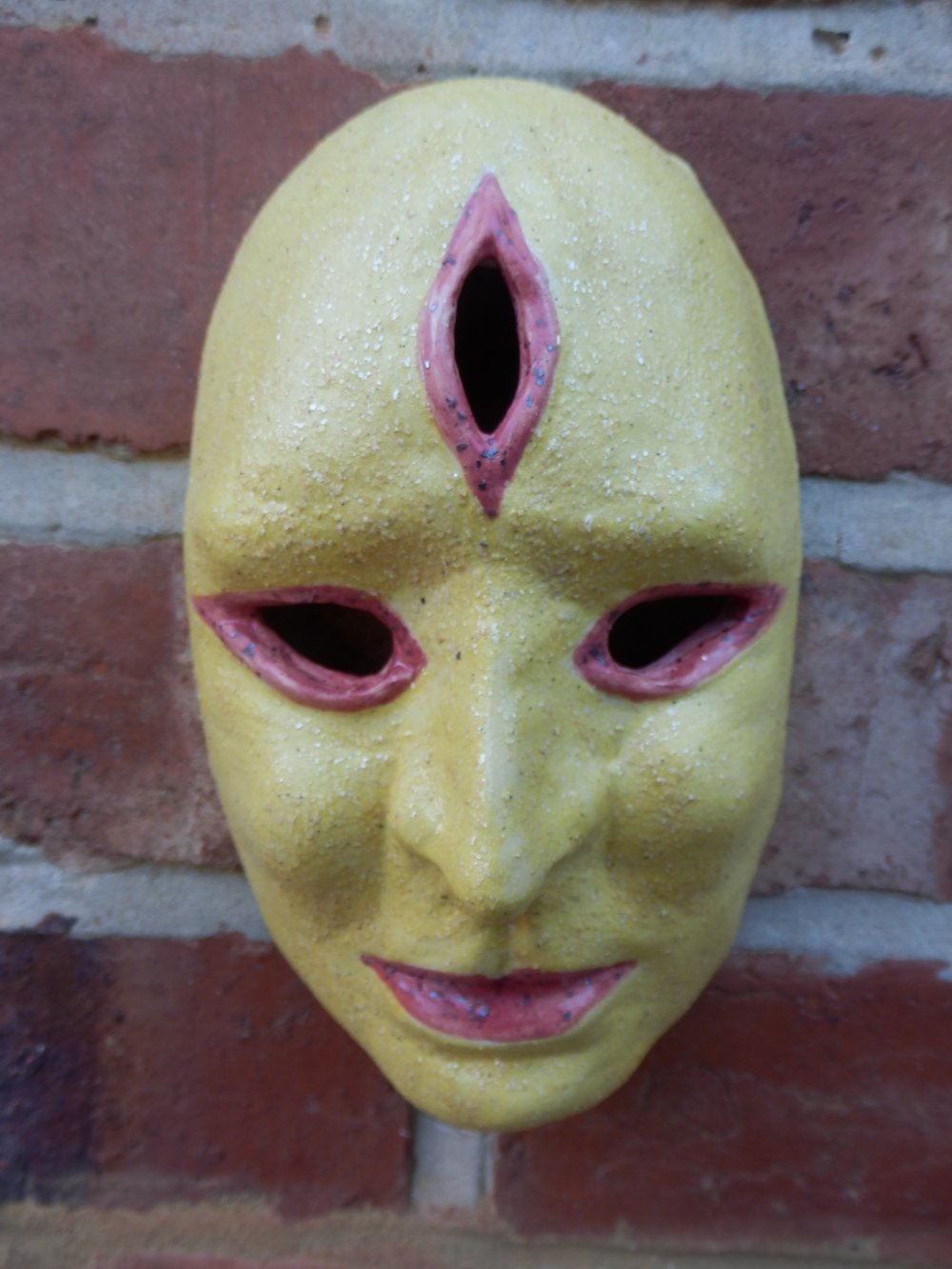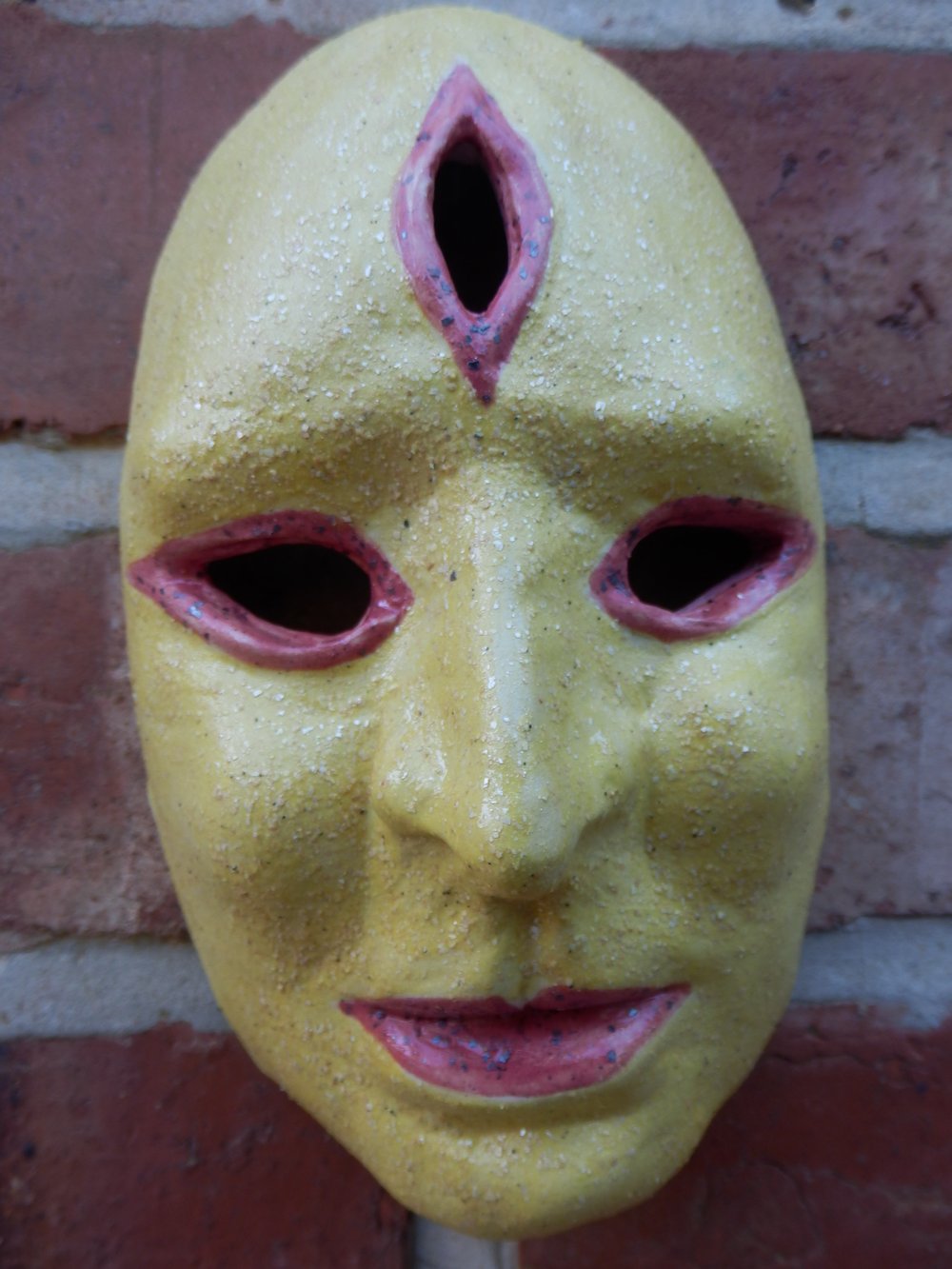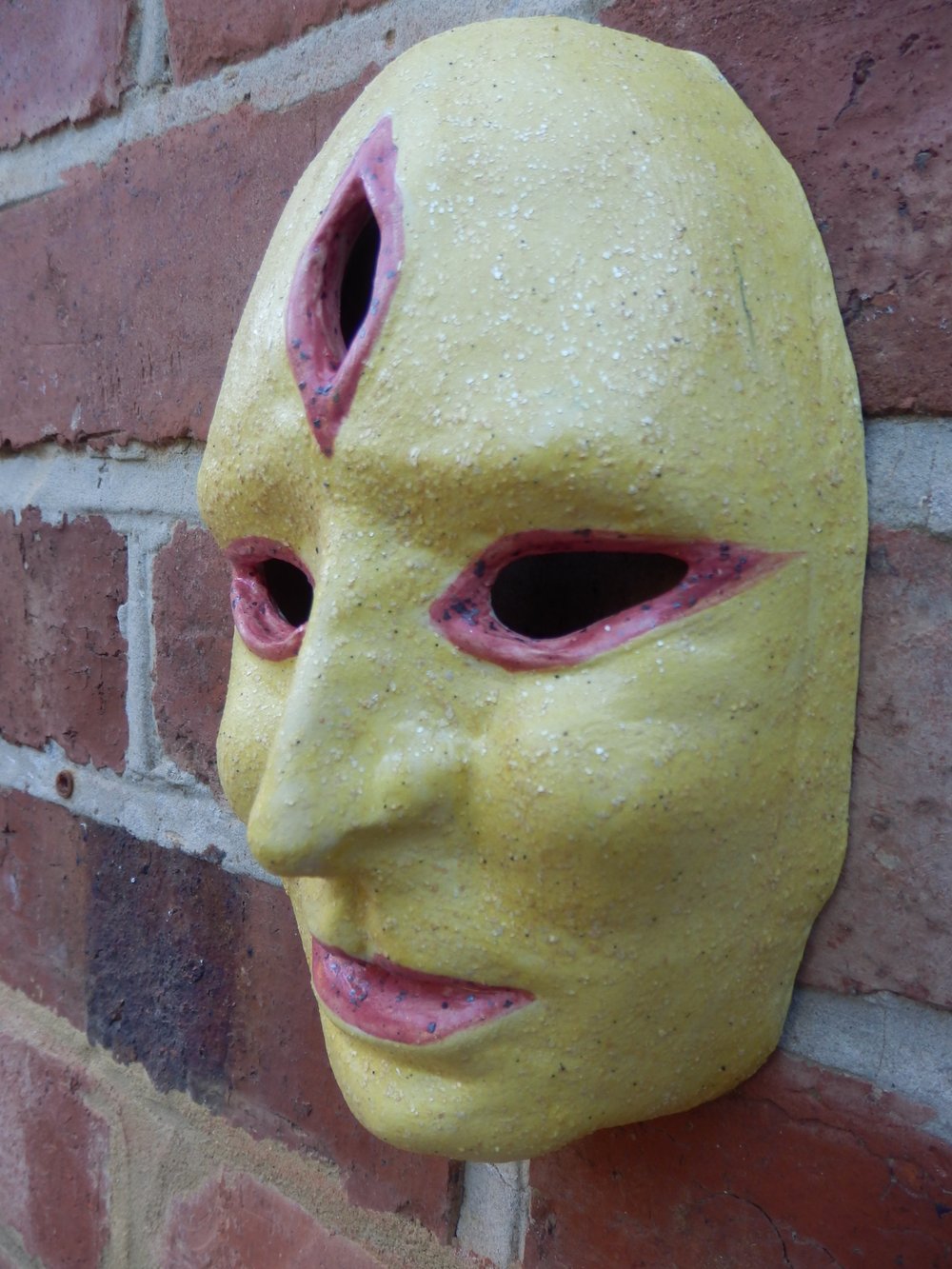 Divine face with third eye ceramic wall art. Glazed using a yellow/gold glitter with glitter red for the eyes and lips.
Measures approx: 19cm by 13cm, and 7cm depth.
Because this item is hand made and hand finished there might be slight variations in colour and pattern.
Posted out securely packaged and with registered shipping.