Green Man Mask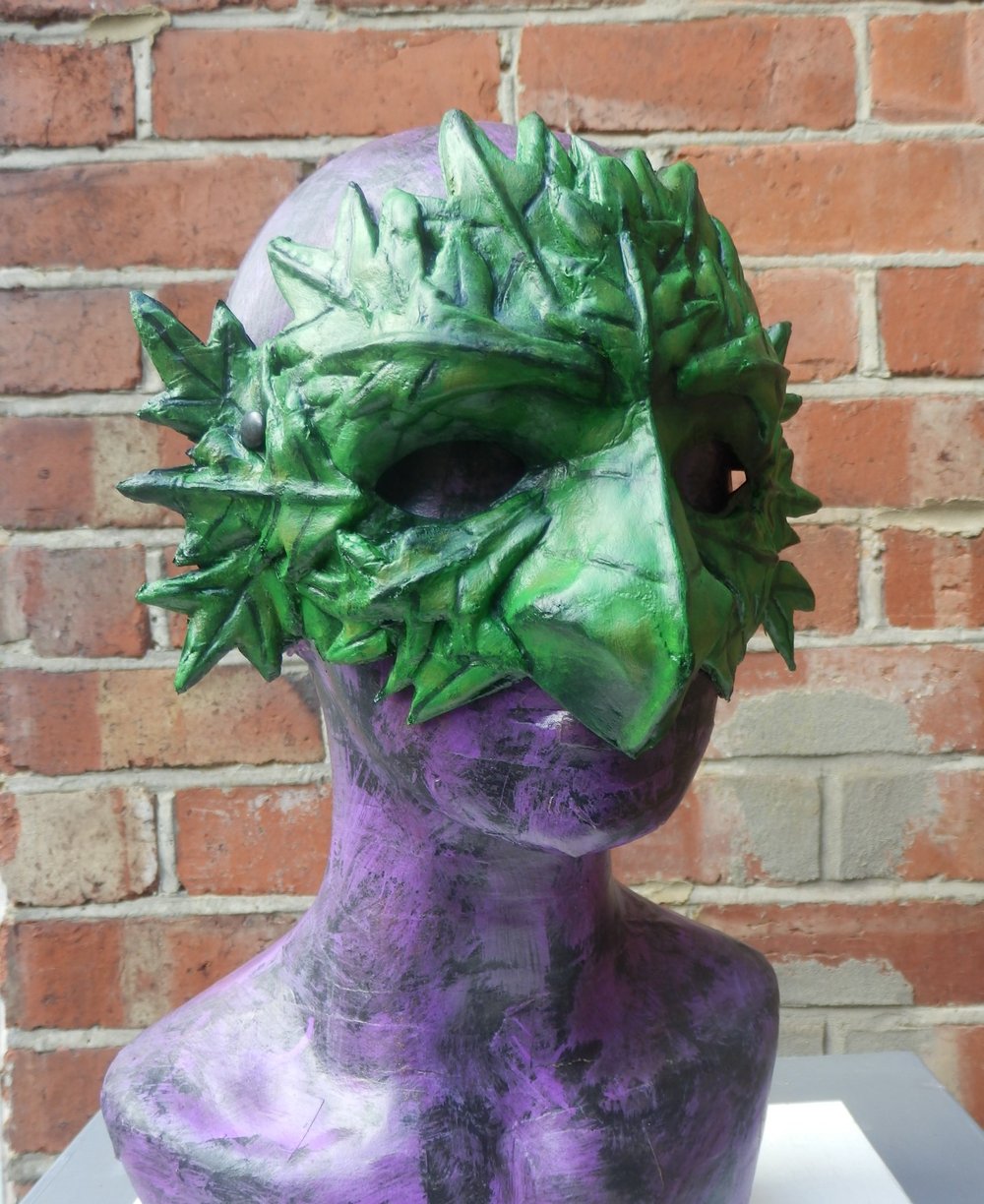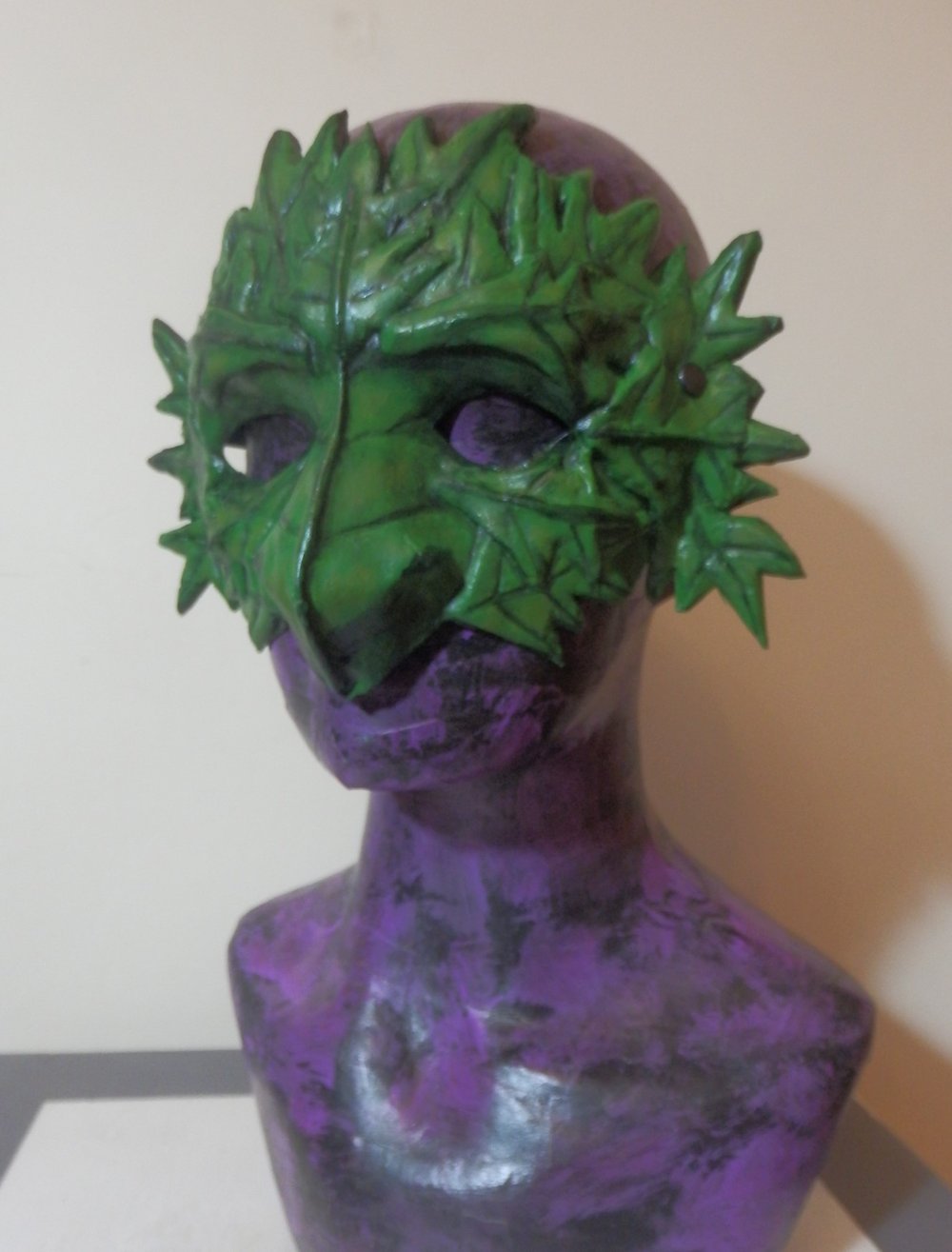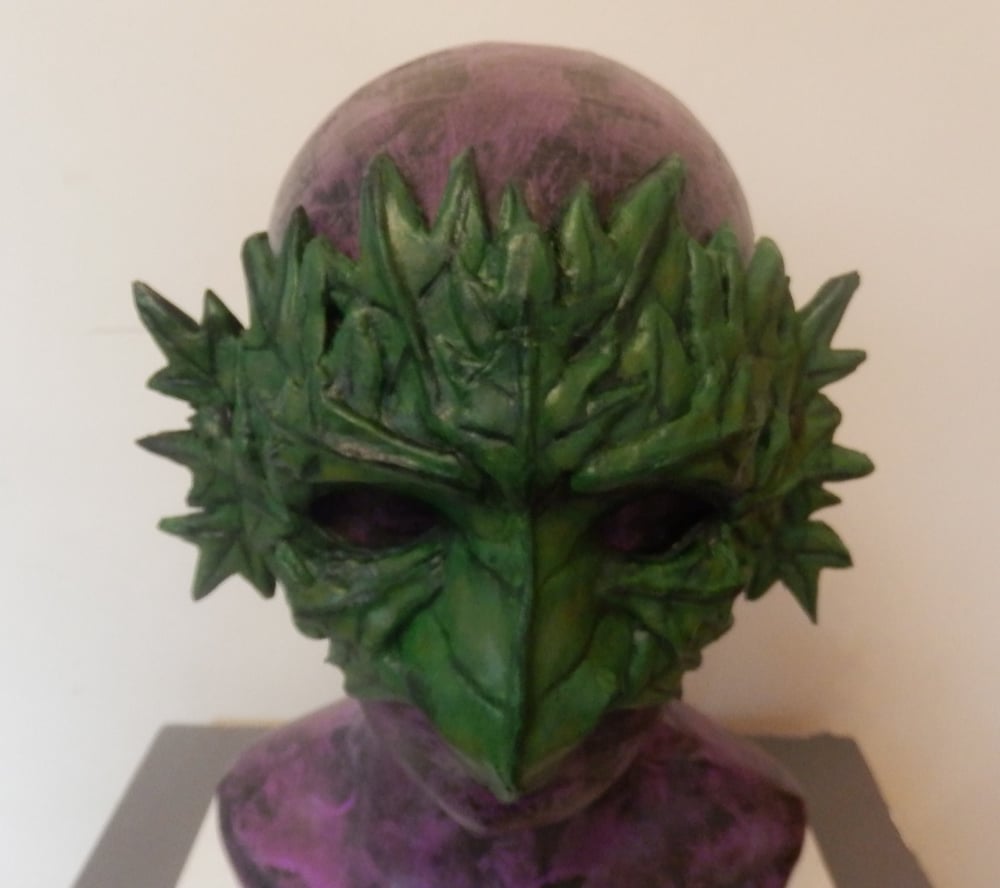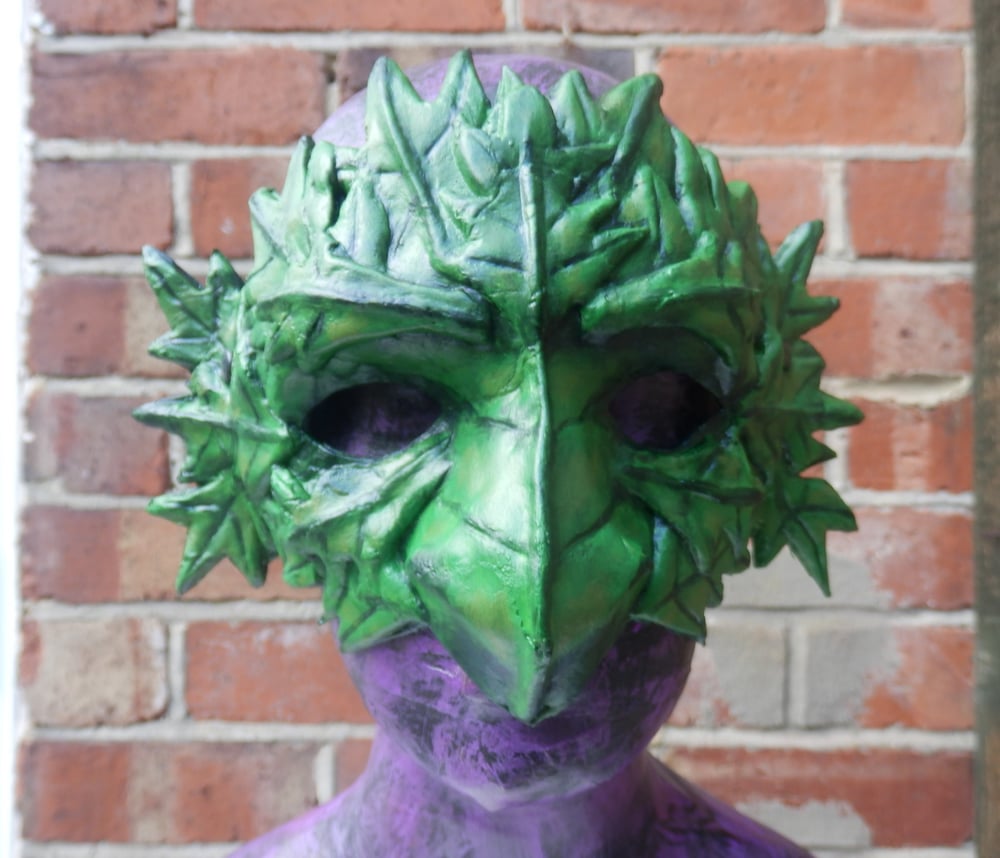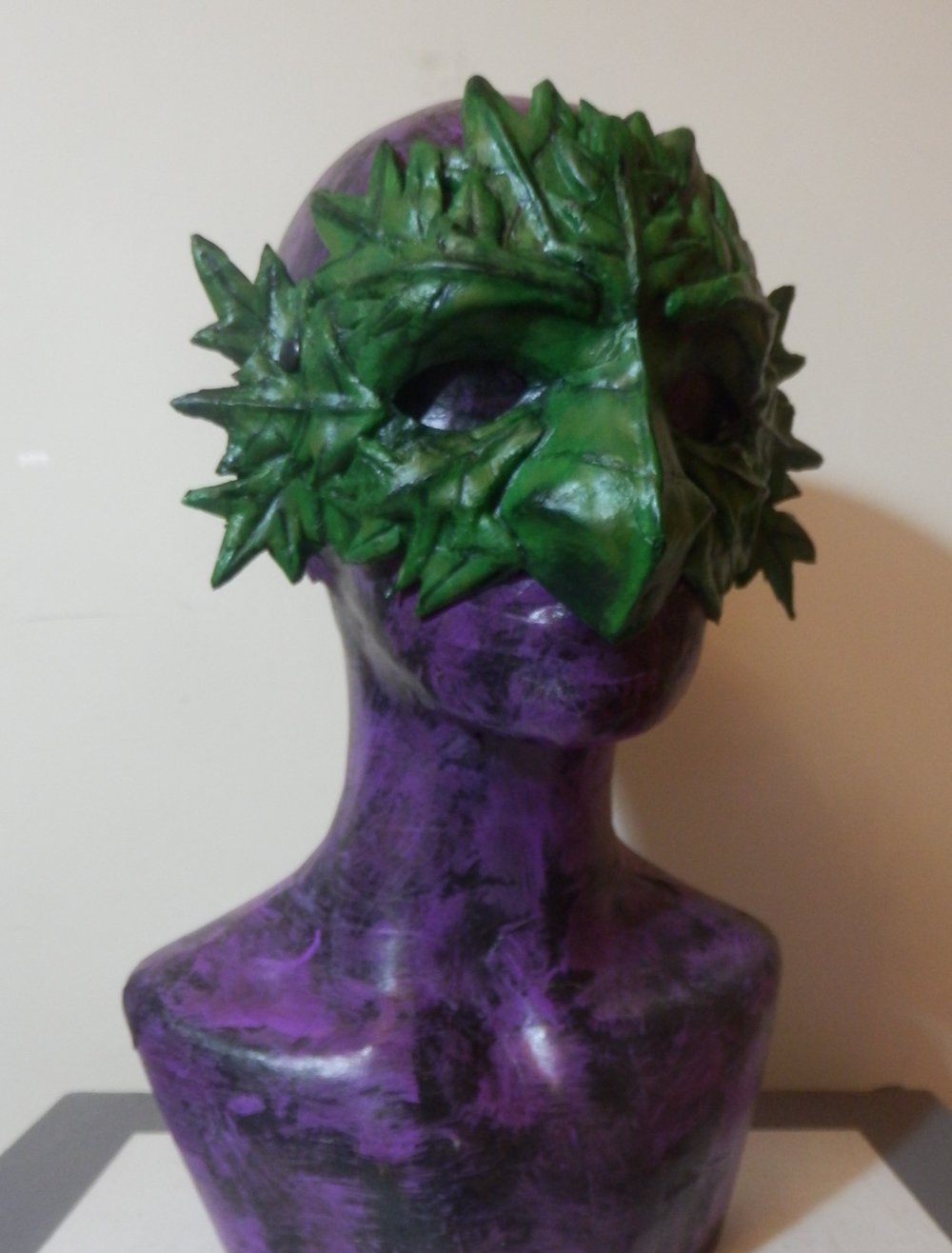 Green Man Character mask made from papier mache using traditional venetian mask making techniques. I sculpted the mask in clay and then took a mould from this, the papier mache is layered inside the mould using recycled paper and non toxic glue paste. Once dry the mask is hand painted and then varnished so that it has a tough finish. The completed mask is tough and light weigh with a bit of give to it as well. Ties onto the head with black ribbons.
My head stand is smaller than the average human head which is why the mask looks a bit big on it !
All orders are posted out tracked and signed.