Turquoise Ceramic Aztec Skull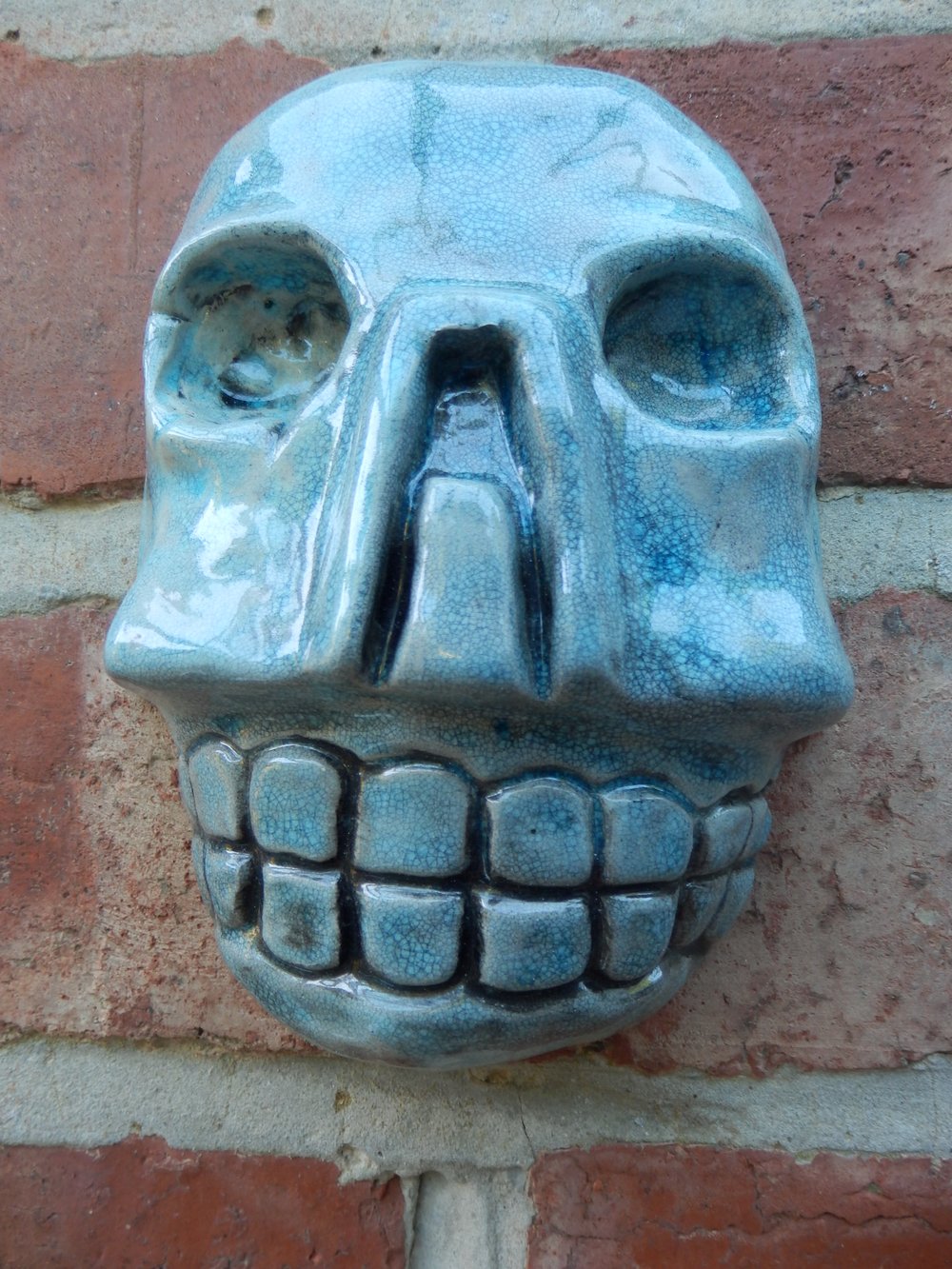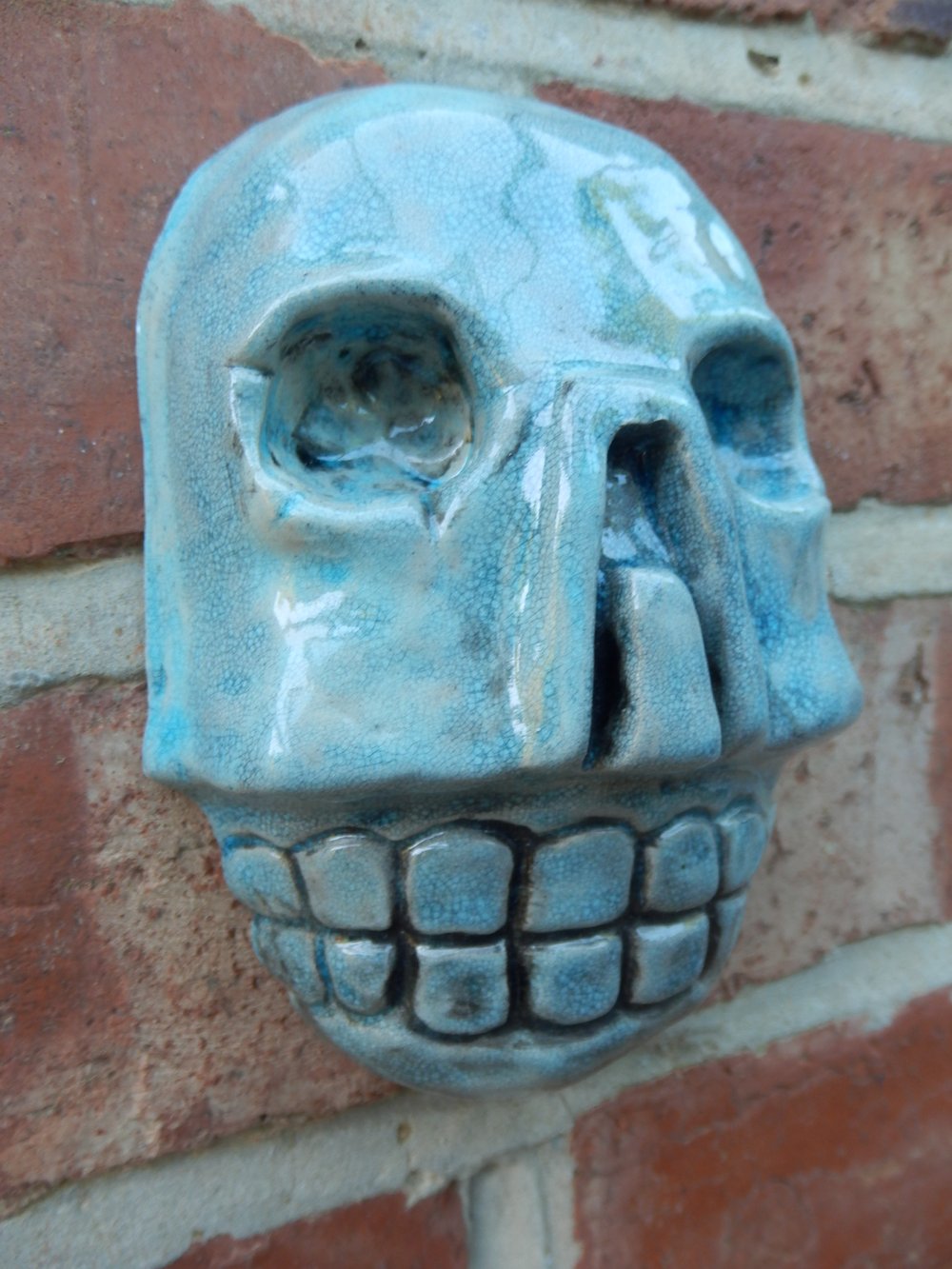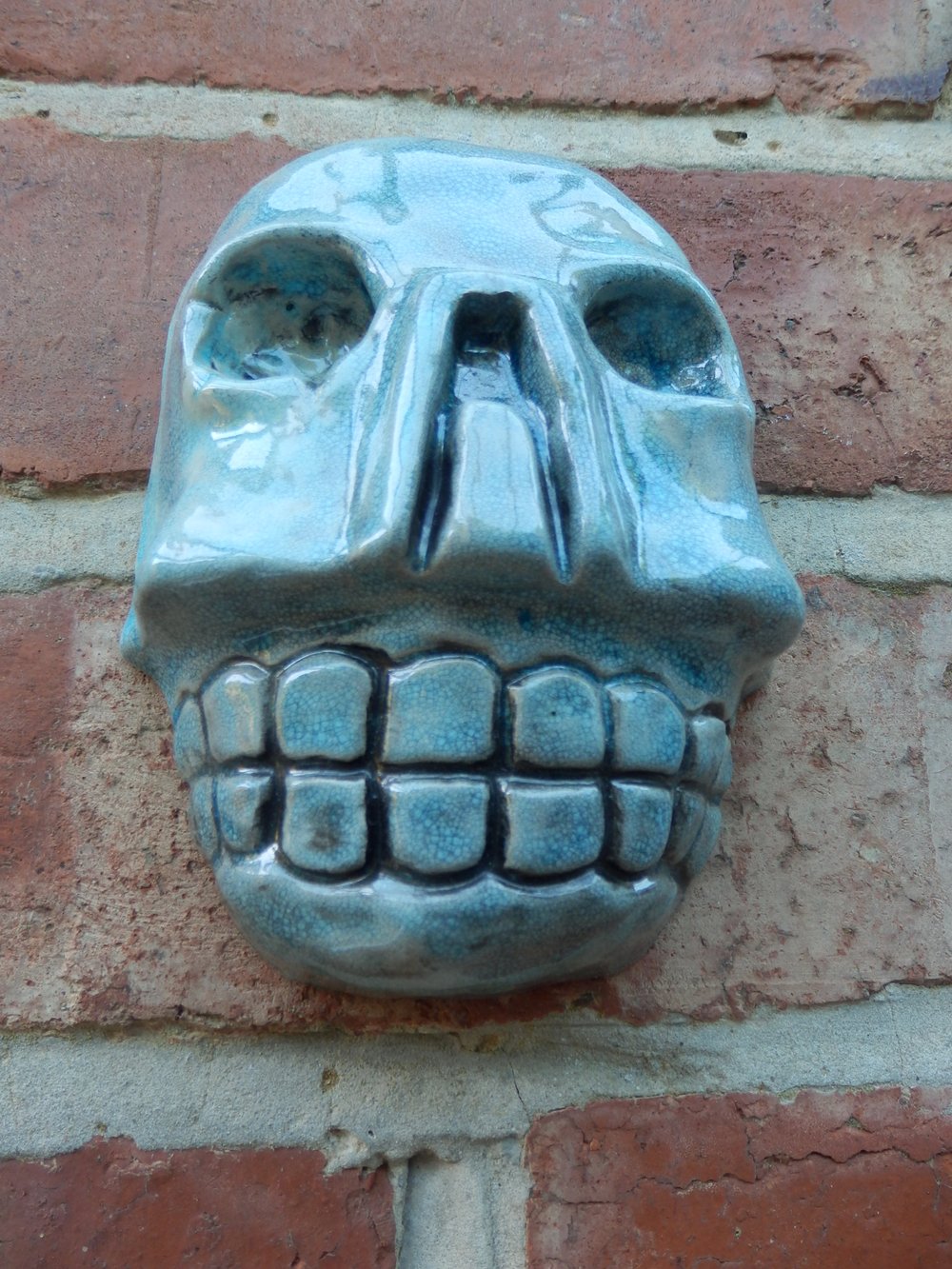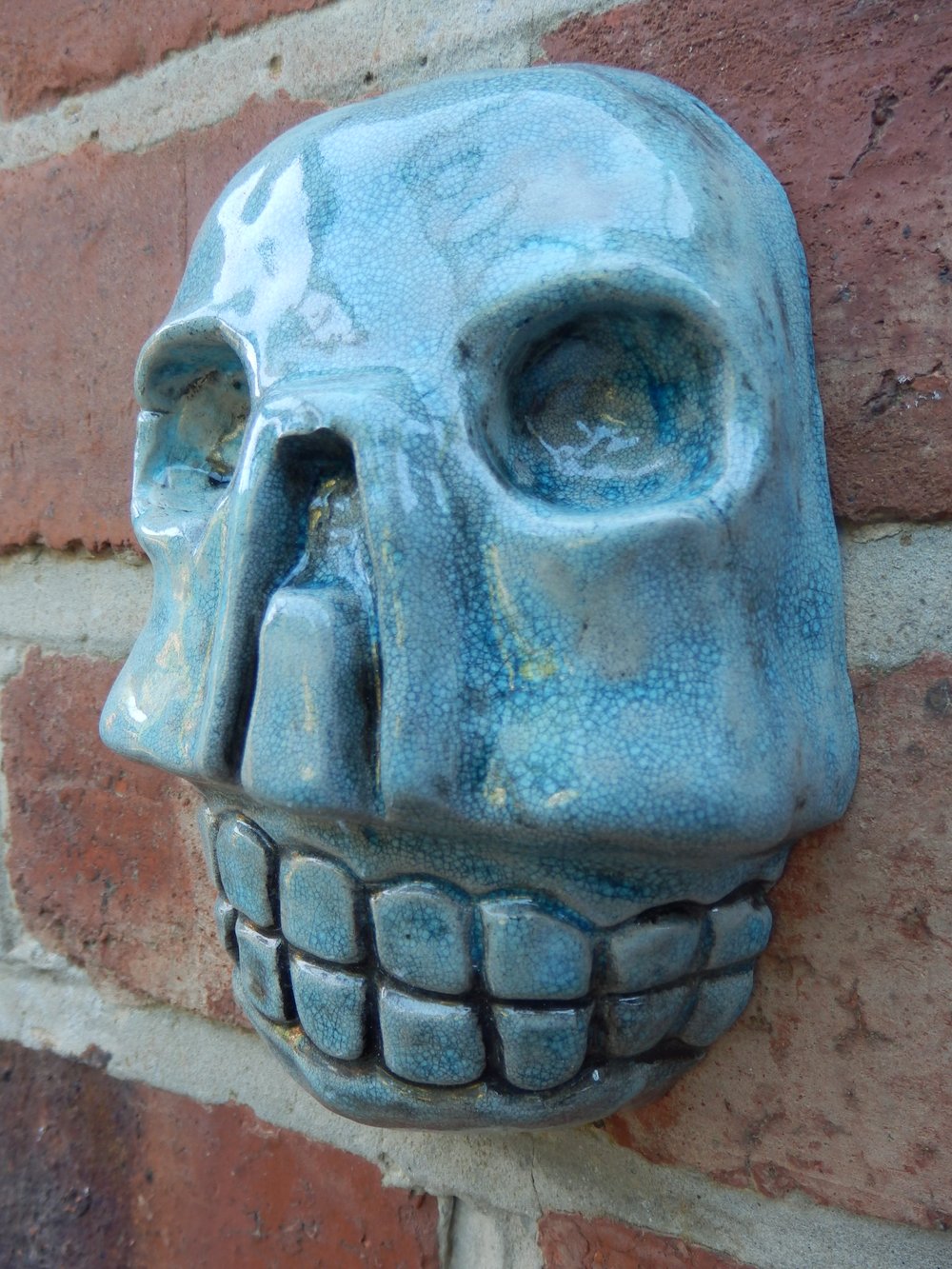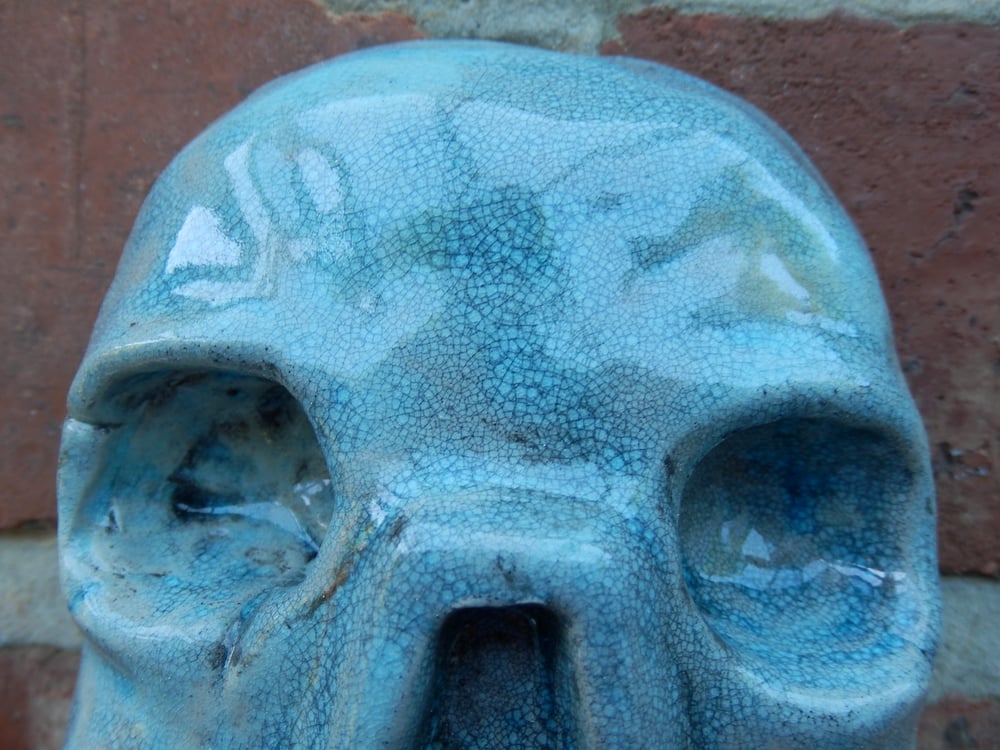 Ceramic skull wall decor inspired by stone carvings found on Aztec temples. Finished in a turquoise crackle glaze.
Measures approx. 16cm by 12cm.
Because this item is hand made and hand finished there might be slight variations in colour and pattern.
Posted out securely packaged and with registered shipping.